Apps, or Mobile Apps are applications that can be downloaded and installed on mobile devices. Other than a computer program, a mobile app provides a more-friendly user engagement/interaction than a website. Nowadays, technology has given us virtually everything we want, including the internet which allows us to connect with the entire world as quick as possible.
Since the inception of smartphones, landlines have been rendered obsolete because of their bulky nature. On the other hand, smartphones have become an indispensable part of every individual because it can be carried wherever we go. Beyond doubt, it has influenced various aspects of our lives and business is not excluded.
Both apps and smartphones can only function together; one depends on the other to strive. That gives business owners a huge marketing opportunity to capitalize on. Thus, the need for a business app is a good way to take one's business to the next level. Amazingly, mobile apps are not meant for only huge companies like Facebook, Apple, Amazon, and the likes, small and medium businesses are now taking advantage of this marketing strategy and utilizing it in expanding their customer base. Consequently, the first key to a successful business (whether big or small) is designing a mobile app.
WHY MOBILE APPS ARE A HANDY WAY TO REACH YOUR CUSTOMERS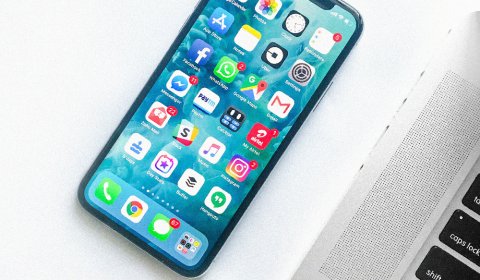 Customer Relationship – Fast Communication With Customers
This is perhaps the major benefit of a business mobile app; improving customer relationship. Since the majority of phone users use smartphones, your customers can get updates and quick access to your products and services. In addition, they can easily leave feedback or complain about your product and services through the apps. This ensures fast communication with customers.
Grow Client Lists
Using mobile apps can help you gather your customer's contact address (name, email, phone number etc). This information can be used in your company's email marketing campaign services thereby growing your client lists.
Mobile Notification
Since everyone goes around with a smartphone other than a computer these days, customers can get instant mobile notifications about an update or other services on your business app. This ensures fast communication with customers.
Easy-to-use For a Customer
Mobile apps reduce the need for clients having to log in to your PC before they get any update or information about your business. What's more, customers can easily place orders on any product directly from your business mobile app.
Mobile App Can Even Be Monetized
This is one top secret that most businesses ignore; app monetization. Business apps can serve as a source of income for your company in various ways such as advertising, traffic, and so on. These are just a few ways to go about it.
Mobile apps have helped so many businesses and it can be helpful for you as well if you integrate it into your business. Just make sure you have it designed by a professional because a mobile app can leave a good or bad impression about your business.