A business presentation is a major business ingredient that combines specific illustrations with behavioral practice. It is simply the display or demonstration of information. This business skill is a way to take your business to the next level.
A successful business presentation will attract potential clients and also increase the profit of any company and if you have an excellent representative, he/she will help to improve the reputation of your company. In reality, business presentation is fun and sensational but many companies find it difficult to create a convincing business presentation. Businesses get baffled by the thoughts of how to create and present a business presentation when closing a new contract. Here's why! The failure of a business presentation doesn't start with the representative; it starts with the quality of the presentation.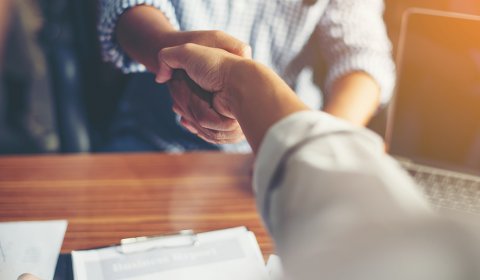 Therefore, the most important thing you need to do when closing a new contract or when you need a business presentation is to fully prepare for it. An unprepared and unrehearsed presentation will be evidential during the presentation while a prepared presentation leaves no room for mistakes and will eventually increase your chances of success. Great leaders are known for their excellent communication skills; they know how to convey your message to the audience in a way that will be acceptable and well-understood. However, can this be true with a bad or unorganized business presentation?
Fortunately, there are professionals who specialize in preparing business presentations for companies. The value they add to your presentation can be the difference between your success and failure. A professional will create this presentation in a simplified way that will guarantee a pleasurable experience for your contractors. Hiring a professional for this service can create a good impression for your business. The most successful and highly interactive business presentations are the ones that are backed by images and illustrations of events, facts, and figures. It is therefore important that you are completely sure of the accuracy of your facts, figures, and other contents in the presentation.
Are you closing a new deal or you just got a contract that requires a business presentation? Did you know that Bright Minds Media could help you manage your business in a much better way than you are doing now? Bright Minds Media is a web development company that provides great solutions for all your needs! Our team has the know-how to offer the most unique service and solutions for your business presentation. We got you covered from sales presentations, image building, interviewing, status reports, motivational and informational presentations. You can trust us for planning and create a business presentation, business cards, and flyers that will leave a good impression for your business.