For many years, advertising has never failed to live up to the heights of being the most effective marketing strategy for businessmen and women. However, the success of your advertisements depends on how organized and composed it is. Google AdWords is a professional marketing agency established by the Google advertising team to offer a fast solution for more website visitors. It is a marketing investment that can open a gateway to make money with your website (if properly used). In reality, using Google AdWords could be the difference between success and failure as a marketer.
The benefits of generating traffic to your website are enormous. Like the saying goes, "traffic is king". Due to Google's popularity and user-control, Google AdWords is known to be the most popular form of PPC (Paid per Click) advertisement for small businesses. Using Google PPC allows you to control your budget by setting how much you wish you spend a day. It is more like a pay-as-you-go service; you get what you paid for. This may appear interesting and easy but if not done properly can jeopardize your website. As a matter of facts, if you have been using Google AdWords for years and you have failed to drive traffic to your site it means you are not doing it right.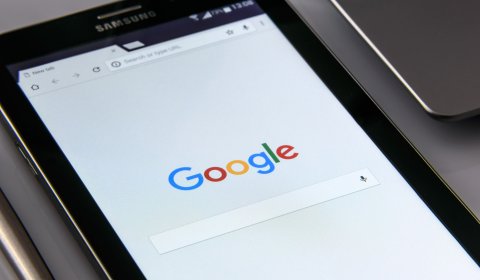 Understanding Terms Used In Google AdWords
Before we proceed, I'd like us to understand some common terms used in Google AdWords; they are:
Cost Per Click – CPC
Cost per Click (CPC), is how much you are charged when someone clicks on your advertisement.
Click Through Rate – CTR
CTR is a percentage generated by AdWords for each keyword. The higher the CTR is, the more relevant your website is and the lesser the charges from Google AdWords when next someone clicks on your ad.
Impressions
This is the number of times your ad is displayed for each keyword.
Quality Score (QS)
Google AdWords calculate QS based on some important factors such as the quality of your webpage, etc.
Professional Google AdWords Campaign Management
Google AdWords allows you to run numerous AdWords campaigns at the same time. This can only be effective and successful when it is handled by experts in this field. A successful campaign is achieved when a professional help you drive traffic to your website using Google AdWords, thereby increasing your cash flow. If you feel you have a time, skills, and knowledge for Google AdWords, read through all the steps and lessons and get on with the Google AdWords campaign. Remember, the success of your company depends on your marketing investment and the quality of your campaign. A professional will run numerous campaigns before selecting the one which is the most comfortable. They know the right keywords to use that will effectively attract more visitors to your website. You will also be properly guided on how to achieve ten times traffic without spending more. Why bother yourself about this when you can easily visit a Professional Marketing Agency.